SHAOLIN PUGS very proudly announces,
that as of 01 June 2011, our registered Kennel name has been 
reviewed, accepted and approved by the American Kennel Club as,

SHAOLN  PUGS®

Please note due to logistical reasons, the "I" will remain for searching the World Wide Web only .

Please enjoy the Photo's on this website.  Most of the more recent photography on this site has been done by Steve Kosvoc.  Our pugs are beautiful and Steve enjoys catching their being in a photo. 





"Brothers and sisters,
I bid you beware of giving your heart to a dog to tear." 


Quote by: Rudyard Kipling 


The Pugs of Shaolin, who are we?
We are a small show kennel located in Hilo Hawaii.  Foundation pugs making up our pack are all Champions and all imported.  We are proud of all of them and their accomplishments.   Each pug was selected for specific matching attributes long before arrival to our home and kennel.  


Our 1st pug
Am CH. Boletini's Buzy Pug, CGC 
(dog) (AKA Shang Tu) arrived from Queensland, Australia in 2005.  Shang is retired from the confirmation ring and currently does us very proud with preformances in obedience trials.  Our little buddy practices with the group every saturday at St. Joseph's School in Hilo and shows about 4 times per year.  Shang took 1st place at his last show..  
Every pug has to have a job in our home..Shang brings home the bacon, ribbons and prizes now in obedience.  
As always we are very appreciative our our friends Graham and Margaret Burgess at Pugingham Palace in Mt. Perry, Queensland, AU for being indirectly responsible for Shang sharing our lives.  We also thank this couple for sharing their homes and lives with us on our recent trip down under!.  AND what a trip it was, we traveled around Australia going to dog shows with Margaret and Graham.  Terry even had the previledge of showing one of Margaret's pugs in 100 degree heat..
Thats Australia for ya!
 Kept the dogs cool with ice and put ice in our hats to stay cool in the ring........what a wonderful memory filled trip..Thanks to Margaret and Graham!  Shang appears to be my "protector" and likes nothing better than to go to work with me and watch out after me under my desk.
WE LOVE AUSTRALIA IT APPEARS!
Our 2nd pug
Am CH. Saxten Shackelton, CGC 
(dog)  (AKA Shackie) arrived in 2007 from the well known Saxten Kennel in Holbert, Tasmania which is also part of Australia.  Shackie is true to the breed standard with Sire AU. GR. Ch. Birsay Swift and Sure (AKA Roger). We appreciate the many hours of on line education Richard and Anne Costen of Saxten Kennel have provided to us.  This couple have been line breeding pugs for 25 years.  Saxten Kennel has racked up and impressive number of champions and BIS winners over the years. We have found that the long standing line bred feature in the Saxten pugs brings a lot to the breeding table.  Shackie received his title in 2009 as well as Group 1 placement at his last show.  We look forward to bringing Shackie out for more shows in 2010 as he is a winner AND fun to show.  By the way, Shackie derives his name from a famous English Explorer Lord Shackelton.  Lord Shackelton 1st explored Antartica at the beginning of the 19th century.  He and his crew became strained and landed in Tasmania (making an incredible story short).  As a pup Shackie was an "explorer" so Richard and Anne named him Shackelton. Shackie is my best buddy. Our pugs live in a pack and it appears that Shackie is the pack Alpha.  It is very interesting for me to watch pack behaviors.  Shackie watches out for all his "ladies". We all honor Shackie except Shang.  Shang and Bella seem to be their own pack at times. Then Bella seems to work between both packs.  Everybody loves Bella, doesn't matter what she does.
Our 3rd pug
Am CH. Saxten Bonica, CGC 
(bitch) (AKA Bonnie) came to us in 2008 again from the Saxten Kennel.  Bonnie has a fantastic background including mum Ch. Saxten Nick Ov Time and Marbelton Swinging Kilt (IMP UK) amoung others.  Bonnie easily attained her American Championship title in a little over a year after arrival. Bonnie is the result of planned line breedings by the Saxten Kennel for which we are pleased.  This pug has an incredible golden coat.  You may see a couple good photo shots of this coat under her name on this website.    By the way...Bonnie came from a litter that where all named after old world Roses.  Bonica is a beautiful old world sweet smelling rose. Bonnie is my "soul Sista".  we talk with our eyes. Bonnie is also apparently a nurse.  Bonnie can spot a troubled painful spot on humans and gives it great interest and often licks the spot.  Bonnie can also find painful spots on the other pugs and licks them as well.  

Our 4th pug 
AM/CAN CH. Heroncrests Belagio T Shaolin M
  (bitch) (AKA Bella) is 1 1/2 years old now having received her Canadian title at 8 months old.  Most recently in Hawaii Bella earned her American Championship in three shows with three 5  point majors.  Currently Bella is just 6 points from attaining her American GCH.   Bella is from Heroncrest Kennel in Ontario and is an exceptionally well put together bitch being very short backed.  Bella comes to us as a result of breeding between
Am/Can CH. Tupelo P'Nash Razzle Dazzle M
and
Can CH. Heroncrest's Drama Queen
.  Bella is now working on her American Grand Championship.  We are contemplating motherhood for 2011.
Bella's uncle is: 
Am
CH. Tupelo Showboat Tu China Tu
(AKA Boo), Nr 1 pug/ Nr 3 toy in the U.S. for 2008. 
Grandsires are:
Am CH. Tupelo Triple Crown
, and
Am/Can CH. Kildare's Lord Maximus Thrax
(AKA Bosco). 
By the way...Bella was named after a casino in Las Vegas...the Bellagio.  True to her name she has been a very lucky girl.  Bella is also a fantastic cuddle doggy which I enjoy perhaps most of all!  
Our 5th pug
AM CH. Shaolin's Lord Romulus Maximus Thrax 
  (dog) (AKA Vito) is also from Bonnie's litter this year. Vito has only been shown one weekend at the Hilo show and did extremely well. At the one show Vito earned 8 points (two 3 point majors) as well as Group 4 this weekend. Vito is a golden pug like his mom, square body, straight back and lovely big round head like his dad. One of the features about Vito that I like best is that his noseroll is not black which makes his facial features stunning also like his mom. please check out his recent photo's on this website. Vito is Co-Owned by Terry McCrary and Sarah Woodworth. Sarah will be showing Vito next spring. We currently are getting his Rabies titers completed in order to show him next year on the mainland. Vito is a stunning pup who received many many compliments and lots of head turning at the recent show. Vito lives with Sarah and her husband Kevin and has recently learned to swim like a champ and romps in the woods like a bird dog. What a puggy!
Our 6th pug Shaolin's Jade Dragon
  (bitch) (AKA Jada) is only 8 months old right now.  Jada's mom is Bonnie and Sire is Bosco.  This little lady was my pick on the day she was born i think.  Jada has an incredible head , is very short backed and has great "attitude".  It will be interesting to see how she does in the show ring for 2011.  Jada is quite bossy and sassy with all who love her.  We all love Jada of course.  this girly is also a cuddle bear!   Jada just got two points at the Hilo Orchid Isle show which we are proud of. 
Our foundation dogs are 1st of all our beloved companions and secondly creating some incredible pups for the ring. We are proud of them all.  
*************************************************************************************************
JUNE 18, 2012.
  Bella is bred and appears to be pregnant and happy.  We are excited to announce that Bella is bred to CH. Tupelo Showboat Tu China Tu.  This is a line breeding for Bella.  Her father is Boo's 1/2 brother.  Needless to say we are holding our breath with excitement.
JUNE 8, 2012. 
Bonnie appears to be pregnant and happy.  We are excited about this breeding as she is bred to Ch. Saxten Shackelton which is a line breeding.  I am totally stoked if Bonnie is pregnant.  Fingers crossed.
JUNE 11, 2012
Bella in season.  Bella is fit as a fiddle and ready to go.  daily progestrones in process. To "whom" might she be bred too on might ask?  sh....... its a secret until we know we are pregnant... stay tuned. 
JUNE 10, 2012-
Shackie got another leg on his 1st obedience title this weekend.  Yeh! Shackie. He is such a good boy.  he listens to me so faithfully (unlike the ladies around here!).  Also, fingers crossed, Shackie may be a daddy.  time will tell, bred to Ms. Bonnie.
UPDATE:  FEBRUARY 18, 19 & 20, 2012: 
Hilo Orchid Isle show. 
VITO Received his Grand Championship on 2-20-2012
we are very proud of this beautiful pug.  Vito qualifies for Eukanuba 2012.  we are considering the options.  At this same show LUJAH got a 5 point AND a 4 point major. Lujah is sitting on 12 points and is headed for HKC show next weekend. We have our fingers crossed for this beautiful pup.  Lani win a 4 point major and will go to HKC sitting on 1 major and 7 points.  Bonnie got Select Bitch on 19th & 20th as well as Shackie.  Shackie also got his 1st Obedience Leg.  We are acceptionally proud of Shackie as he has been working very well with Terry on his Obedience training for weeks prior to this competition.  Shackie is the only pug we have that competes both in conformation and obedience.  WHAT A WEEKEND!!
UPDATE: OCTOBER 8,9 & 10TH, 2011. Hilo Orchid Isle show.  Bella Received her Grand Championship on 10-9-2011.
 Shown by Brittany George.  We are so proud.  Jada got a 3 point major & winners bitch on same date. 
 Photo's soon.
UPDATE: Septemer 3,4&5th, 2011. 3 day show (Honolulu Kennel club)  What a great show!  We had a lot  of fun!!.Lani (one of Bella' pup's from this year's breeding won 3 point.  Miss Bella is 1 point from her Gr. Championship. We have our fingers crossed that she will finish this year at Windward or  Hilo show..

UPDATE: FEBUARY 10, 2011: 
  Happy Happy Birthday to all Bonnie and Bosco pups from last year.. Jada, Sara, Shen, Vito and Ruby. may next year be a fun wonderful year for you all.!!!
2010-  We are challenged by this year's show calendar and look forward to showing our pugs across Hawaii, Stay tuned!
UPDATE:


UPDate: August 21 & 22, 2010,
West Oahu Kennel Club, Ewa Beach, Hawaii. 
Heroncrest Belagio T Shaolin M
AKA Bella.  won best of breed both days of this show.  We thank Pam Mizuno and Sarah Woodworth for showing Bella this weekend.
UPDATE: July 12, 2010
 Waimea Kona Coast Fun Match- One of our 5 month old pups made us proud. 
Shaolin's Snapdragon to Saxten aka (SARAH)
 at 5 months old yesterday won Best of Breed, 2nd in Group and Best puppy of Show.  We owe great thanks to Kevin Woodworth for his excellent handling of this fine pup.  We showed 3 pug pups today.  They actually all showed very well and we are proud of each of them.  Stay tuned as next weekend we have our second fun match of the season. 
Sarah & Kevins pup pug
S
haolin's Xingfu Long (Shaolin's lucky Dragon) aka Shen
placed 3rd in breed at same show.  Our sweet
Shaolin's Jade Dragon aka Jada
placed 2nd in breed.  pictures will be in show section soon as i can get them in there.
UPDATE: JULY 18TH,
Orchid Island Dog Fancier's Club's Summer Fun Match...Was a great match for us.  
Shaolin's Snapdragon to Saxten aka (SARAH)
 received BOB and Group 1.  Sarah was shown in Breed by Kevin Woodworth and Group by Sarah Woodworth.  Many thanks to both of these folks. 
Shaolin's Xingfu Long (Shaolin's Lucky Dragon) aka Shen 
placed 2nd in Breed.  
Shaolin's Jade Dragon aka Jada
 placed 3rd in breed.
To view older News, and stories, Please see our *** News & Events Section ***

 
Terry McCrary

Proud Member Of: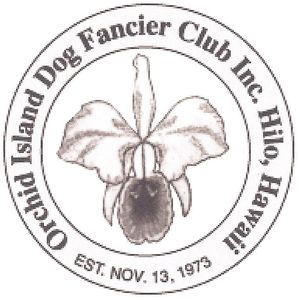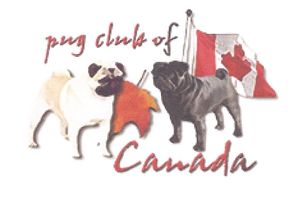 phone: (808)-935-2403 
e-mail: t.mccrary@live.com